We Buy Cars For Cash Bayswater
We pay top cash for cars, vans, trucks and 4wds up to $9000 with free car removal.
At Cash For Car Bayswater, sell your car for cash today and get paid on the spot. We provide free car removal service which help car sellers to get rid of their car quickly. Need to know how much cash for your car then contact us on 03 9012 5927 or fill our online form for free cash quote.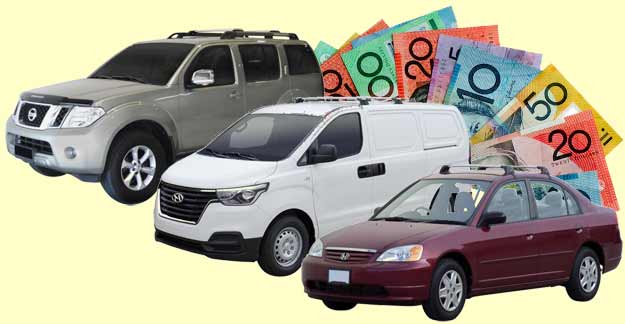 Cash For Cars Bayswater
Cash For Car Bayswater are famous for paying top cash for unwanted cars in Bayswater and nearby. We buy and pay top cash for all cars, vans, trucks, buses, 4wds, SUVs regardless of their condition. Besides, our team accept all makes and models. Our car prices are based on real market value which includes transfer fee and collection service.
We are known as one of the most trusted Cash for Car Company in Bayswater when it comes to buying old, junk, scrap or damaged vehicles. We never hesitate in offering genuine prices and beating written quotes from other car companies.
We have been providing cash for cars services in Bayswater for more than ten years. Our main aim is to give your the best cash for old or scrap car without giving any headache or pain. As a result, we can evaluate your car from $50 to $10,000.
Car Removal Bayswater
When you need to get rid of your car from the street or garage, you can do it very easily by hiring a professional who specializes in Car Removal. Most people don't know where to start when it comes to getting their car removed from their property. It is because they don't want to deal with the hassle of private car sale. Here comes Cash For Car Bayswater. We promise to remove any car within one day. Many times it only takes one hour to remove your car for cash.
Do you know that car removal service is free? Yes, it is. It means that there are no hidden charges for car collection and towing. So, you will get the money that was quoted you over the phone.
Car Wreckers Bayswater
Being one of the best car wreckers in Bayswater, we have been here for almost 3 years. Cash for Car Bayswater have a separate section for wrecking and dismantling cars. After buying cars different places around Bayswater, we pull a part those cars, vans, trucks and sell used auto parts. We have been the perfect source for cheap car parts that are original, tested and verified.
Are you looking around for used parts or want to sell your car for wrecking then look no further and contact Cash For Car Bayswater for free quote. You can call us for free evaluation or simply complete the online form on this page.
Car Buyers Bayswater
If you are trying to find out used and old car buyers then you are at the right place. It is because we buy used and old cars that are in perfectly running and working order. Even if you are looking for scrap or junk car buyers then we are ready to buy it. We are an ideal place for selling all types of cars, vans, trucks that are not needed anymore by their car owners. So, Cash For Car Bayswater will buy it without registration and roadworthy and you will be able to get a good deal with us.
After getting a free quote, you can either accept our offer or reject it. If you happy with our evaluation, we will send our representative in just one hour to buy your car from any location around Bayswater.
Sell My Car Bayswater
You can sell your car in the comfort of your own home and get a great price with Cash For Car Bayswater. You do not need to hire an agent or pay exorbitant amounts for a flat or an office to put your car for sale. It will us who will buy your car directly from your hands. So, you will get paid directly from us. No agents or middle man in the process. As a result, you will not have to pay any handling or processing fee. This is the best way to sell your car which is in good condition and working fine.
In order to sell your car fast, you need to contact us and make an appointment for inspection. This inspection is free of cost. It will give us a better idea what type of car do you want to sell and we will give you a better price for it.
How It Works
Our company knows the pros and cons of selling a car privately. This way of selling a car is hectic, time consuming and can be problematic. After mixing the benefits of private car sale and reducing the disadvantage to zero level, we have our own way of buying a car. In this way, you just sit and relax and contact us to sell your car. The overall process contains only six steps.
Get free quote or evaluation via phone or send an email today
Give us a time to evaluate your car and grab a free cash quote
If you accept our offer then organize a time for car payment
Upon arrival, we will complete the transfer paperwork
Get money in hands straightaway after signing the papers
We will then collection your car on our tow truck
Things to Do Before Selling Your Car
Whenever your search for cash for cars near me in Bayswater then you need to find the right car buyer. The car dealership must be licensed and insured like us. If you have decided to sell the car with us then don't forget to perform the following tasks.
Remove your number plates and return them to VicRoads
Don't forget to get the refund on the remaining registration
Check your car for your personal belongings specially e-tag
Before returning the car keys, separate your house keys
Make sure the bank details are correct for payment to be transferred
Service Areas
We have five tow trucks which are available to pickup any car from any corner of Melbourne. So, you don't need to worry about your location as we are ready to serve you in every part of Melbourne. Please have a look at the following suburbs where we can come within two hours after your car booking.
Bayswater
Ferntree Gully
Boronia
Knoxfield
Rowville
Wantirna South
Lysterfield
Scoresby
Upper Ferntree Gully
The Basin
Wantirna
We cover every suburb which is governed by the City of Knox council.